Regular price
Rs. 12,464.48
Regular price
Rs. 12,464.48
Sale price
Rs. 12,464.48
Unit price
per
Sale
Sold out
*Delivery Available in Bangalore Region Only
uByld Oscar- Is a simple clean cut writers/work table hand crafted with select upcycled pinewood. Named after our favorite poet Oscar Wilde, the famous poet, sculptor and painter, the table measures - 4 feet in length, 2 feet in width and 30 inches in height. The table has a 7 inch deep drawer on the right to stowaway your papers, writing instruments and other accesories that tend to clutter your creative space.
The design, with its long solid wood beams, screams a rustic charm and brings a warm glow to your creative corner.
Buy this table for a neat, clean, woody and clutter free work/writers desk and bring your creative ideas to life
NOTE:Oscaris made with multiple slats of solid wood which are placed next to each other. This would result in small gaps of less than a quarter inchon the surfaces which addsarustic look tothe Desk.
Color: The table pictured here is done up in a DarkWalnut Wood shade.. Also available in several other shades.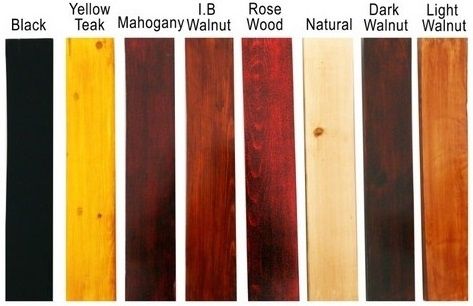 Measurements:
Height - 30 Inches/2.5 feet
Width - 24 Inches/2 feet
Length - 48 Inches/4 feet
Drawer

7 Inches height
10 inches length
21 inches depth/width
Delivery:
- This pre-fixed study desk table is available only for Delivery in Bangalore
- Delivery time is 15 working days from the time of the order
- Oscar study deskcomes pre-assembled so do ensure that it will fit into your doorways, passageways and lifts.
- Delivery is free upto the 1st floor of a residence. Each added floor thereupon would be charged at 100 Rs at the time of the delivery if the table has to be carried manually
uByld's furniture is Eco friendly, we don't cut new trees for wood instead we upcycle wood into a higher purpose and create works of art that you can cherish a lifetime. Buy upcycled
Poetry - If you haven't read Wilde - heres one of his simple beauties titled 'IN THE FOREST'

Out of the mid-wood's twilightInto the meadow's dawn,Ivory limbed and brown-eyed,Flashes my Faun!He skips through the copses singing,And his shadow dances along,And I know not which I should follow,Shadow or song!O Hunter, snare me his shadow!O Nightingale, catch me his strain!Else moonstruck with music and madnessI track him in vain!
Shipping & Returns

Shipping and Returns

1. Cities the product will be delivered to?

Limited to Bangalore. Do let us know[maker@uByld.com] if you pincode does not come in the list of serviced areas and we'll see what we can do. 

You can also drop us a mail with the following information:

Name
Delivery Address with pincode
Product that you want to buy and its color/mode/size 

We could then place an offline order via the backend and send out a payment link to you to confirm the order.

2. Shipping cost?

Shipping is free for all products on www.ubyld.com. Custom furniture/customized requirements may attract additional shipping charges

3. How long does the delivery take?

Approximately 10-12 working days from the date of order for the DIY kits and 12-15 days( 3 weeks) for the ready made furniture 

4. How to track my order?

We strive to deliver all products within 10 days. If we expect delay in delivering the product, we'll proactively call or email you to inform about the delay. If you ever feel the need to reach us, please write to maker@uByld.com.

5. What to check when the furniture is delivered?

Compare the number of pieces of each component in the package to the checklist provided.

Wood has natural qualities such as differing grain patterns, minimal stain differences and wood knots (wood knots seen on product are assessed to ensure it does not structurally impact the product are left unfilled to retain the natural look). Differing grain patterns and stains are generally acceptable on wood products.

Once the product is delivered, we will be able to honour complaints only with regard to manufacturing defects.

6. What if I receive a damaged piece?

All products are handmade and quality checked before being sent your way. However, if any piece is damaged, please write to us at maker@uByld.com, we'll come back to you with a solution within 2 working days.

Should you recieve the package in a damaged condition, please take a picture of the package before you open it. In the event the Kit components are damaged as well, please drop us the pictures of both the package and the broken component to maker@uByld.com. We'll resolve the problem

7. Can I cancel the order after making payment or upon receiving the delivery?

As our products are hand made on Order, in principle, we do not offer exchanges (unless the product is damaged and we are unable to replace the piece) and refunds for order cancellations. However, please do write to maker@uByld.com and we'll listen to you to understand your case.
View full details
For Customised Order Contact Us.